WELCOME TO the home of Proto-Chip Surface Mount Protoboards, helping build tomorrows technology, easier and faster!
USE THE PCB INDEX to find SMD Breadboard choices below, and the single protoboard links, further down, below the green text area, on the left.
Much more info on each board, is on each separate page. Mechanical dimensions on the TSSOP panel and others below that.
SCROLL DOWN PAST THE GREEN AREA FOR PROTOBOARD Information.
No Matter if you are looking for protoboards, breadboards, adapter boards, or, circuit boards, you can build one, using one of these SMD protoboards!
For all of the EUROPEAN Customers...THERE IS NOW A NEW DISTRIBUTOR IN the UNITED KINGDOM ! Click LINK Below.
Now its closer to you! Right now they only have the TSSOP Panel and its individual boards, in NO LEAD Finish. ONLY one with the panels in stock as of 10-2009.
SO .. Again, I Thank You for making Proto-Chip, YOUR Surface Mount Protoboards of Choice!
Land of low prices for everyone.
Been 6 years now, since the open heart surgery, healing up the ribs was the hard part.
Disabled veteran website here..(only gave me 10%) should be more, but...
Funny how you get more problems after you get out of the hospital...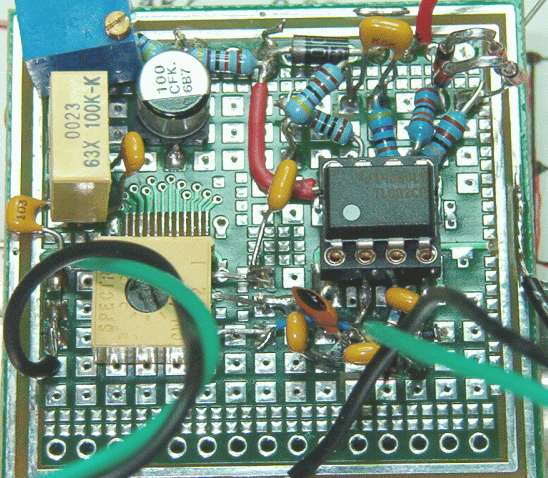 WHO SAYS YOU HAVE TO USE ALL SMD PARTS?
One of the EFX Prototype circuits, M@rsh@ll BluzBraker Stomp Box pedal I built, using the Proto-Chip JR. board. Gain-y little beast!
DIP sockets....fit on these boards...0.1" centers on the pads...leaded or SMD resistors, caps ....etc...
MY LickinStick HARP AMP, and the NEW JuneBoy JT30 Harp Cups for feedback control, and those with 'a need' for some cupping assistance.... More on the 5F2H page.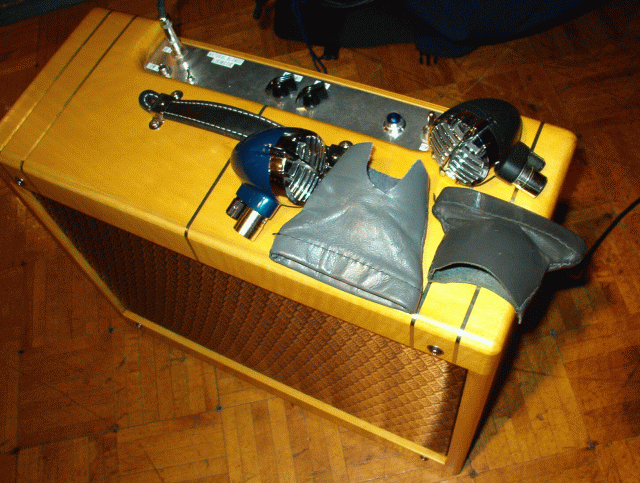 We have NEW fresh built Marshall 18 Watt Heads for sale, and a EF-86 input 18 Watt version. And working on a TrainWreck amp now that is done! And sounds pretty wicked with 6L6GT tubes. Waiting to get EL34's in it!!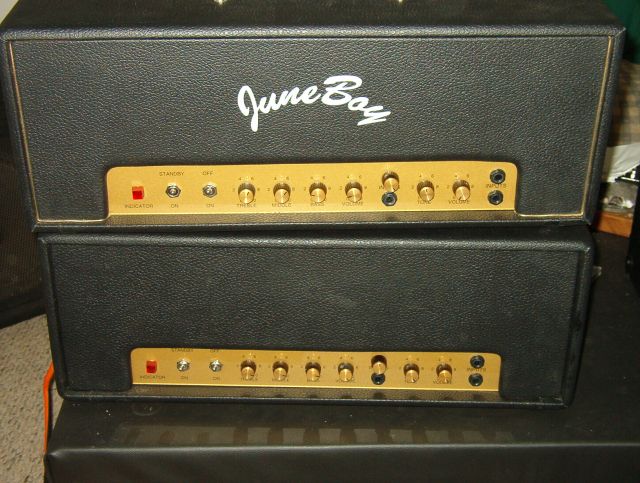 A NEW Tube Amp Restoration page. I just finished a Gibson GA-5T, has a twin 6BQ5, Push Pull Guitar amp, from the mid-late 60's. Not the usual SE GA-5T.
And all the Electronics Links Pages below, to help you to find that project or information you might also need!
WHEN PAYING WITH PAYPAL, ORDER 1ST THRU WEBSITE!! THEN...YOU LEAVE THIS SITE.. AND HAVE TO GO TO PAYPAL AND MAKE PAYMENT TO *&PCBOARDS@ONEMAIN.COM+**, FOR ME TO SHIP BOARDS TO YOU. THE SECURE SHOPPING CART IS THERE TO TAKE VISA/MC, WITHOUT LEAVING THE SITE.
DONATIONS ACCEPTED ALSO! :-)
ITS EASIER TO USE THE SHOPPING CART VISA/MC CHECKOUT.

FOR THOSE WHO PREFER PAYPAL, YOU HAVE TO GO TO PAYPAL AND MAKE A PAYMENT AFTER YOU ORDER! CLICK ON LOGO BELOW TO MAKE PAYMENTS.
Orders thru the shopping cart, ARE ALWAYS Immediately notified with PAID email, from MY website, AFTER CONFIRMING YOUR card. I send the shipped email notice after its in the mail! Make SURE YOUR Card IS showing Paid and NO PROBLEMS, or DENIALS!